Mekotronics R58X embedded PC with Rockchip 3588 chipset
Mekotronics R58x is a low power, high performance processor for ARMbased PC and Edge Computing device, personal mobile internet device and other digital multimedia applications, and integrates quad-core Cortex-A76 and quad-core Cortex-A55 with separately NEON coprocessor.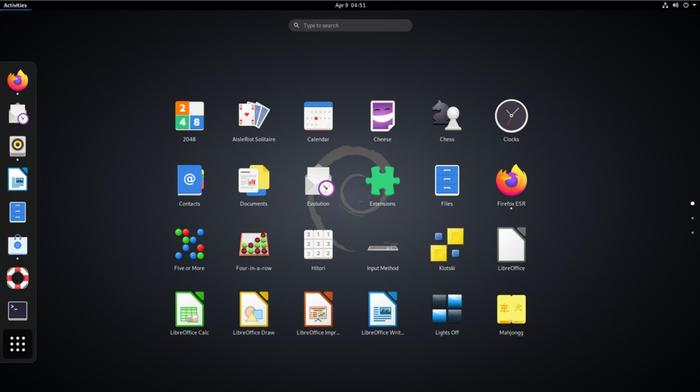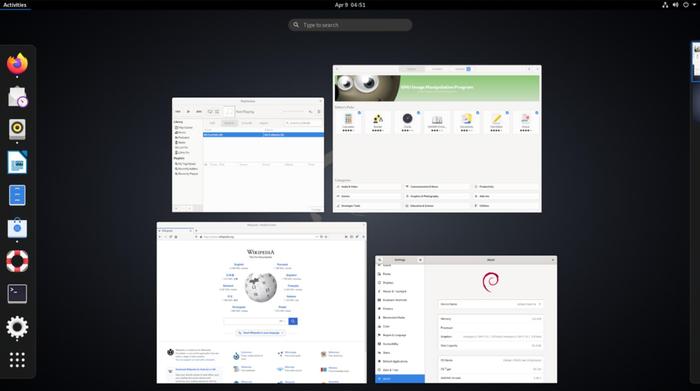 And its max DDR capacity support is up to 16GB; Also R58x NPU is up to 6TOPS, and with dual GLAN network, support WiFi 6, 2.4G/5G WiFi; Also it is HDMI2.1, DP1.4 (Display port) and type-c to HDMI, three various video outputs and HDMI input. With its metal housing, R58x has industrial grade stability and can operate stably for a long time under the working temperature range from -40°C to 80°C;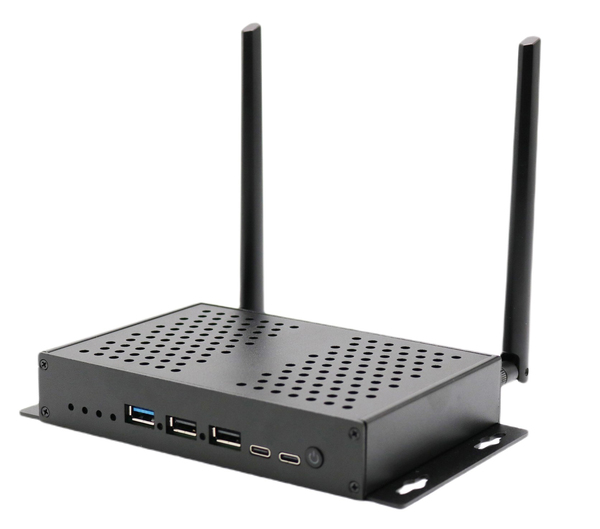 Mekotronics R58X Rockchip RK3588 CPU
Rockchip 3588 is a eight core 64 bit quad-core cortex-A76 and quad core cortex A55 processor, and it is 8nm made advanced technology. Quad-core ARM Cortex-A76 MPCore processor and quad-core ARM Cortex-A55 MPCore processor, both are high-performance, low power and cached application processor.
Integrated 64KB L1 instruction cache, 64KB L1 data cache and 512KB L2 cache for each Cortex-A76.
Integrated 32KB L1 instruction cache, 32KB L1 data cache and 128KB L2 cache for each Cortex-A55.
Quad-core Cortex-A76 and Quad-core Cortex-A55 share 3MB L3 cache.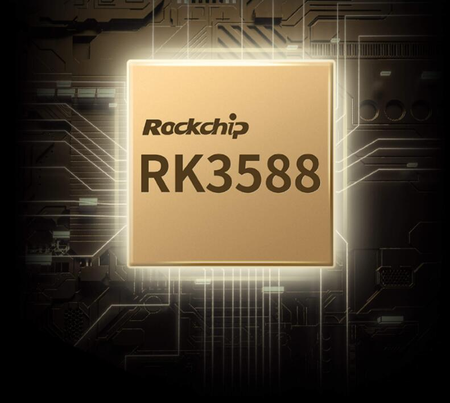 Mekotronics R58X DDR max capacity is up to 16GB
RK3588 has high-performance quad channel external memory interface
(LPDDR4/LPDDR4X/LPDDR5) capable of sustaining demanding memory bandwidths, also provides a complete set of peripheral interface to support very flexible applications.
* Dynamic Memory Interface
(1) Compatible with JEDEC standards LPDDR4/LPDDR4X/LPDDR5
(2) Support four channels, each channel 16bits data widths
(3) Support up to 2 ranks (chip selects) for each channel
(4) Totally up to 16GB address space
(5) Low power modes, such as power-down and self-refresh for SDRAM
* eMMC Interface
(1) Fully compliant with JEDEC eMMC 5.1 and eMMC 5.0 specification
(2) Backward compliant with eMMC 4.51 and earlier versions specification.
(3) Support HS400, HS200, DDR50 and legacy operating modes
(4) Support three data bus width: 1bit, 4bits or 8bits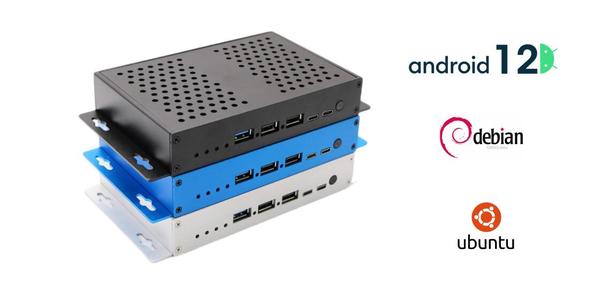 Mekotronics R58X Rockchip RK3588 GPU and NPU
Mekotronics R58X has Embedded 3D GPU makes RK3588 completely compatible with OpenGLES 1.1, 2.0, and 3.2, OpenCL up to 2.2 and Vulkan1.2. Special 2D hardware engine with MMU will maximize display performance and provide very smoothly operation.
The buildin NPU supports INT4/INT8/INT16/FP16 hybrid operation and computing power is up to 6TOPs. In addition, with its strong compatibility, network models based on a series of frameworks such as TensorFlow/MXNet/PyTorch/Caffe can be easily converted.

Mekotronics R58X Multiple display interfaces
Mekotronics R58X has many embedded powerful hardware engines provide optimized performance for high-end application. RK3588 supports H.265 and VP9 decoder by 8K@60fps, H.264 decoder by 8K@30fps, and AV1 decoder by 4K@60fps, also support H.264 and H.265 encoder by 8K@30fps, high-quality JPEG encoder/decoder, specialized image preprocessor and postprocessor.
Mekotronics R58X has HDMI 2.1 and DP video output, and also HDMI input interface, so R58X can support two screens displaying different contents at the same time; R58 can be used as digital bulletin terminal, digital signage media player and other applications.
RK3588 introduces a new generation totally hardware-based maximum 48-Megapixel ISP (image signal processor). It implements a lot of algorithm accelerators, such as HDR, 3A, LSC, 3DNR, 2DNR, sharpening, dehaze, fisheye correction, gamma correction and so on.

Video Decoder
* Real-time video decoder of MPEG-1, MPEG-2, MPEG-4, H.263, H.264, H.265, VC-1, VP9, VP8, MVC, AV1
* MMU Embedded
* Multi-channel decoder in parallel for less resolution
* H.264 AVC/MVC Main10 L6.0 : 8K@30fps (7680x4320)
* VP9 Profile0/2 L6.1 : 8K@60fps (7680x4320)
* H.265 HEVC/MVC Main10 L6.1 : 8K@60fps (7680x4320)
* AVS2 Profile0/2 L10.2.6 : 8K@60fps (7680x4320)
* AV1 Main Profile 8/10bit L5.3 : 4K@60fps (3840x2160)
* MPEG-2 up to MP: 1080p@60fps (1920x1088)
* MPEG-1 up to MP: 1080p@60fps (1920x1088)
* VC-1 up to AP level 3: 1080p@60fps (1920x1088)
* VP8 version2 : 1080p@60fps (1920x1088)
Video Encoder
* Real-time H.265/H.264 video encoding
* Support up to 8K@30fps
* Multi-channel encoder in parallel for less resolution

Mekotronics R58X stable performance and operation
With strictly select industrial grade processors and components, Mekotronics R58X can run under harsh working environment, and its working temperature range is from - 40°C to 80°C. And R18 also can work continuously and stably for 24/7 for reaching the industrial standard.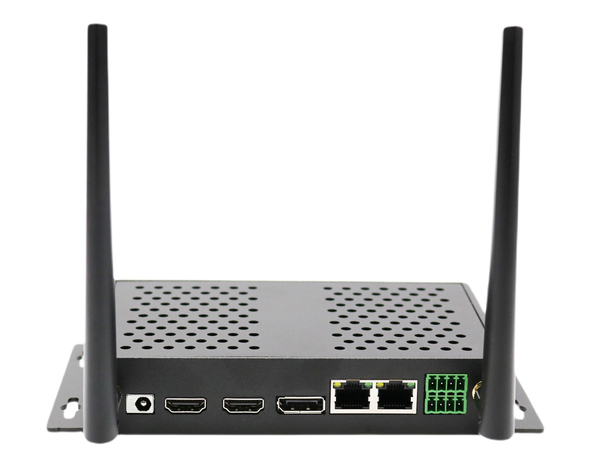 Mekotronics R58X various interfaces
Mekotronics R58x has HDMI2.1 and DP video output, HDMI input, dual GLAN network, GPIO, RS232, RS485, PCIE for internal SSD, USB 3.0, USB2.0, Type-C, and many other interfaces.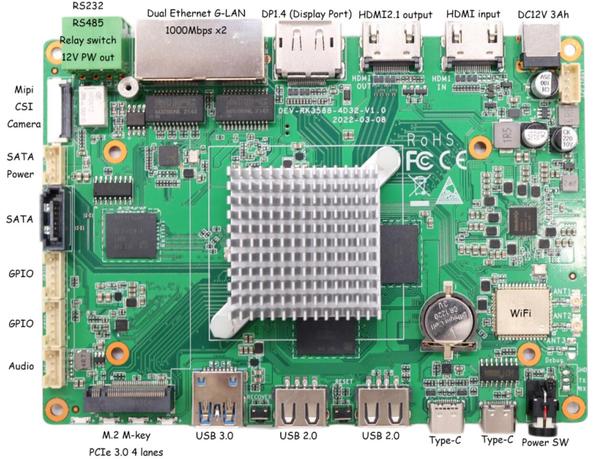 Mekotronics R58X multiple operation systems, Android 12, Linux Ubuntu 20.04, Debian 11 OS
Mekotronics R58X has excellent realtime performance and it can provide a safe and stable system environment for product research and production.



Mekotronics R58X to be used in different industries and applications
Mekotronics R58X with Rockchip 3588 chipset, it can be widely used in IOT gateway, industrial PC, edge computing, face recognition, digital signage, intelligent device, cloud terminal, vehicle central control and other applications.

Mekotronics R58X Product parameter
Product specification

CPU

Quad-core ARM Cortex-A76 MPCore processor and quad-core ARM Cortex-A55 MPCore processor, both are high-performance, low-power and cached application processor, frequency 2.4Ghz

GPU

3D Graphics Engine

* ARM Mali-G610 MP4

* High performance OpenGLES 1.1, 2.0 and 3.2, OpenCL 2.2, Vulkan1.2 etc.

* Embedded 4 shader cores with shared hierarchical tiler

* Provide MMU and L2 Cache with 4x 256KB size

* The latest Valhall architecture

* ARM Frame Buffer Compression(AFBC) 1.3

* Support Serial Wire debug for embedded MCU

* One isolated voltage domain to support DVFS

NPU

* Neural network acceleration engine with processing performance up to 6 TOPS

* Include triple NPU core, and support triple core co-work, dual core co-work, and work independently

* Support integer 4, integer 8, integer 16, float 16, Bfloat 16 and tf32 operation

* Embedded 384KBx3 internal buffer

* Multi-task, multi-scenario in parallel

* Support deep learning frameworks: TensorFlow, Caffe, Tflite, Pytorch, Onnx NN, Android NN, etc.

* One isolated voltage domain to support DVFS

Storage

Emmc5.1, SDIO3.0, M.2 PCIE 3.0, SATA 3.0 7pin*2

Video-codec

* Real-time video decoder of MPEG-1, MPEG-2, MPEG-4, H.263, H.264, H.265, VC-1, VP9, VP8, MVC, AV1

* MMU Embedded

* Multi-channel decoder in parallel for less resolution

* H.264 AVC/MVC Main10 L6.0 : 8K@30fps (7680x4320)

* VP9 Profile0/2 L6.1 : 8K@60fps (7680x4320)

* H.265 HEVC/MVC Main10 L6.1 : 8K@60fps (7680x4320)

* AVS2 Profile0/2 L10.2.6 : 8K@60fps (7680x4320)

* AV1 Main Profile 8/10bit L5.3 : 4K@60fps (3840x2160)

* MPEG-2 up to MP: 1080p@60fps (1920x1088)

* MPEG-1 up to MP: 1080p@60fps (1920x1088)

* VC-1 up to AP level 3: 1080p@60fps (1920x1088)

* VP8 version2 : 1080p@60fps (1920x1088)

JPEG-codec

JPEG Encoder

* Baseline (DCT sequential)

* Encoder size is from 96x96 to 8192x8192(67Mpixels)

* Up to 90 million pixels per second

* Embedded four encoder units

JPEG Decoder

* Decoder size is from 48x48 to 65536x65536

* Support YUV400/YUV411/YUV420/YUV422/YUV440/YUV444

* Support up to 1080P@280fps, and 560 million pixels per second

* Support MJPEG

* Embedded four encoder units

Display

* Support multi-display

* Support HDMI 2.1 video output (max resolution 7680*4320 60Hz)

* Support DP1.4(display port) video output (max resolution 7680*4320 30Hz)

* video input: HDMI input

WiFi

2.4G/5G dual band WiFi (2T2R) or WiFi 6

Clock

Support RTC

Audio

Support MIC and audio jack *1

1.25mm 4 pin CON *1

Interfaces

* HDMI2.1 and DP video output

* HDMI input

* dual G-LAN 1000Mbps*2

* MIPI CSI 2lane*1

* GPIO*6, RS232, RS485, I2C port

* M.2 PCIE, SATA 3.0 *2

* USB 3.0, USB2.0*2, debug, Type-C

Operating system

Android 12 OS, Linux Ubuntu 20.04, Debian 11