To order 1pcs with different configurations:
4+32G
https://trading.made-in-china.com/start-order.html?from=3&prodId=zEJUheuxWmWA&sample=1
8+64G
https://trading.made-in-china.com/start-order.html?from=3&prodId=BdwGSQvUSOkP&sample=1
16+64G
https://trading.made-in-china.com/start-order.html?from=3&prodId=wJLprRYvsmVM&sample=1
Mekotronics R58 Mini PC Aluminium enclosure, Rockchip RK3588
* Mekotronics R58 Mini-PC Aluminium Enclosure:

Model

Mekotronics R58 mini PC

SOC

Rockchip RK3588 Octa-core processor

Quad-core Cortex A76 and Quad-core Cortex A55

GPU

Mali G610 MP4 GPU (so called Odin)

NPU

6 TOPS

Video decode

8K 10 bit decoder

RAM

LPDDR4X (4G, 8G and 16G)

ROM

eMMC (32G, 64G)

Storage expansion

SATA port

Video output

2x HDMI 2.1 port up to 8K@60Hz (please noted for 8K output can only show at one port)

Display port 1.4

USB-C port (DP protocol)

Video input

HDMI input

Video decoder

8K 60Hz H.265, VP9, AVS2

8K 30Hz H.264, AVC/MVC

4K 60Hz, AVI, 1080P 60Hz MPEG-2, MPEG-1, VC-1, VP8

Video encoder

Real-time H.265/H.264 video encoding up to 8Kp30, also usable as a multi-channel encoder in parallel

Network

Gigabit Ethernet R45

WiFi and Bluetooth

Dual band WiFi 6 (2T2R) and Bluetooth 5.0

AP6275P module

External WiFi antenna x2

Industrial ports

GPIO 5-pin x2

Serial port x2

Power adaptor

12V 2Ah

USB

USB3.0 x1

USB2.0 x2

USB Type-C x1

Power button

ON/OFF

IR receiver

Support IR remote control

Dimension

150*110*30mm
Rear panel, front panel and left-side panel: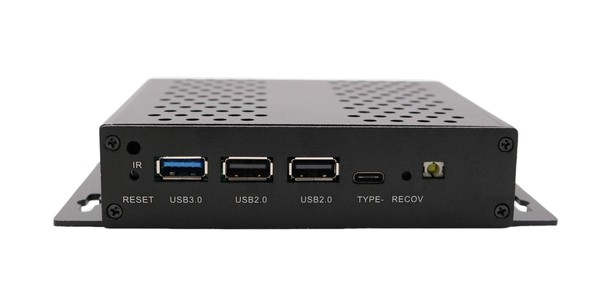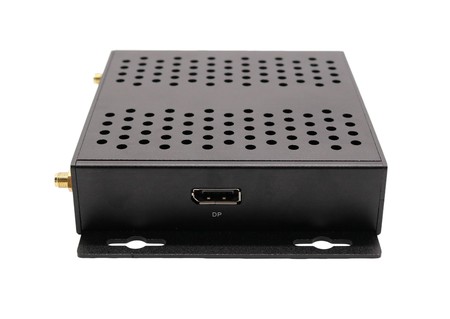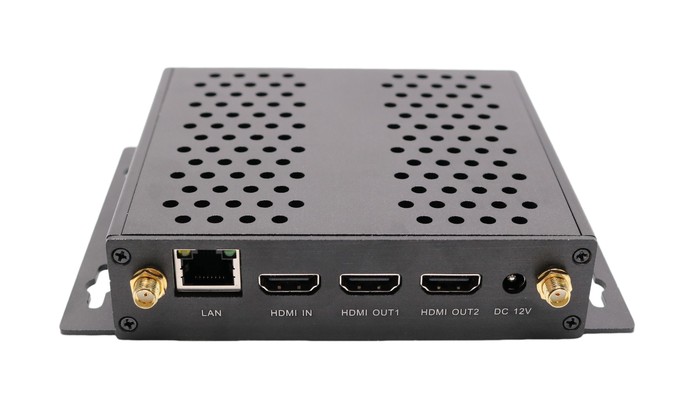 * R58 Mini-PC PCBA main board: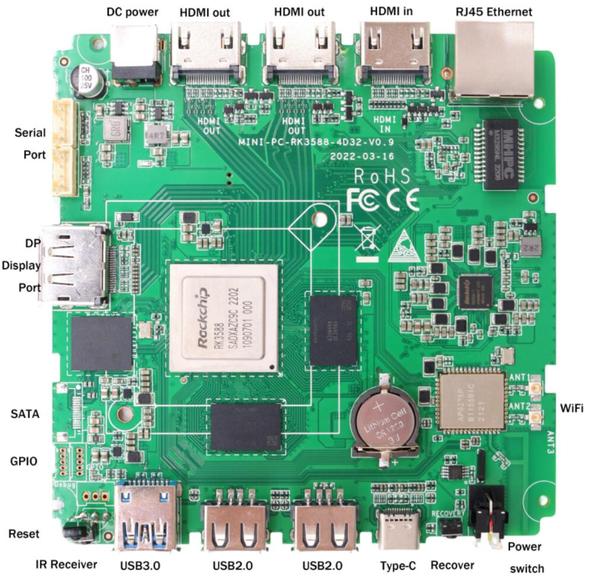 As usual, the R58 Mini PC has HDMI 2.1 output, so the max video resolution is 7680*4320, and max we can have three/four video output at the same time: HDMI x2, DP x1, Type-C x1
And following is some video codecs specs from Rockchip RK3588
H.265, VP9 decoded by 8K@60Hz, H.264 decoder by 8K@30Hz
AV1 decoder by 4K@60Hz, also support H.264 and H.265 encoder by 8K@30Hz
JPEG codec support YUV400/YUV411/YUV420/YUV422/YUV440/YUV444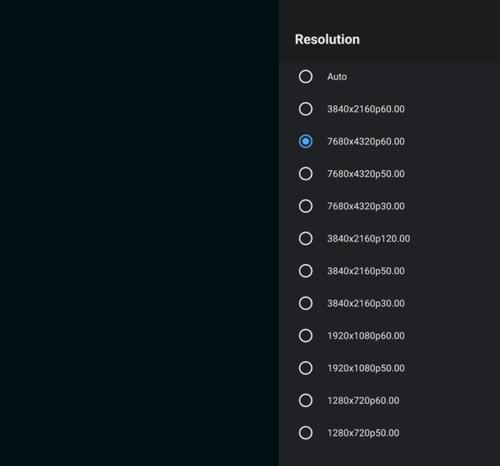 By the way, for our RK3588, R58 Mini PC, we also developed four different operation systems:
Android 12, Debian 11, Buildroot and Ubuntu 20.04
We can provide you all the tools and firmware you need for your development.
Android 12 OS: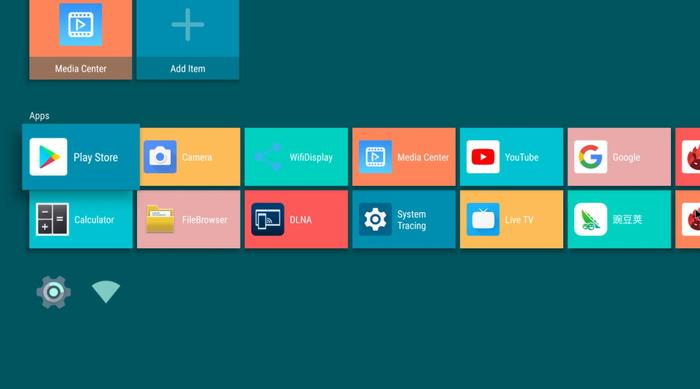 Debian 11 OS: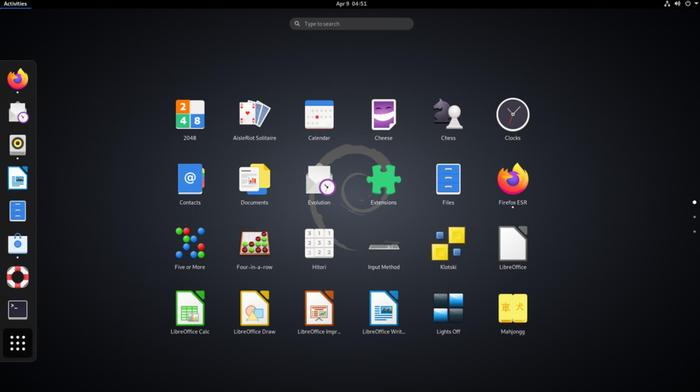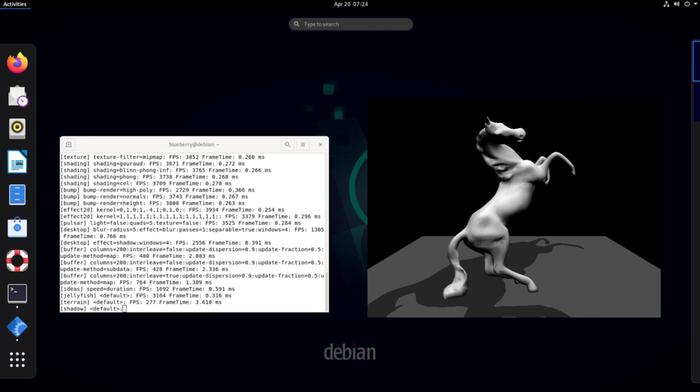 Ubuntu 20.04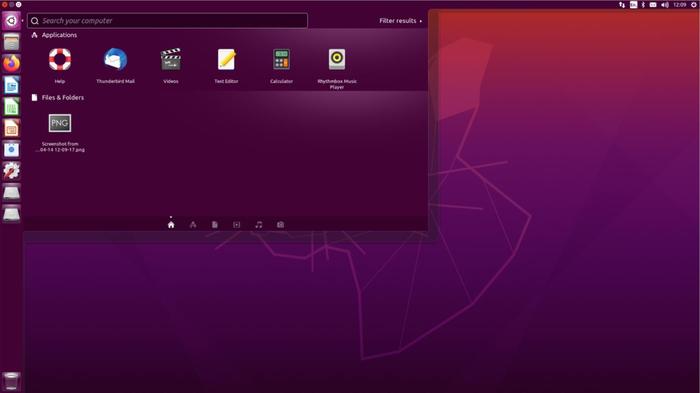 Buildroot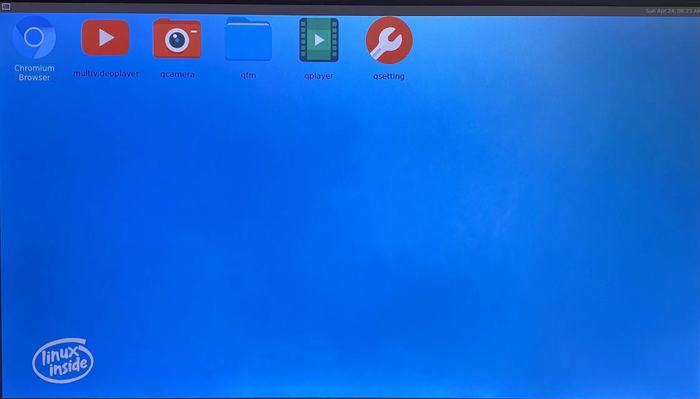 R58 mini PC bench mark testings: 8+64G
3D mark sling shot extreme - OpenGL ES3.1 score: 5460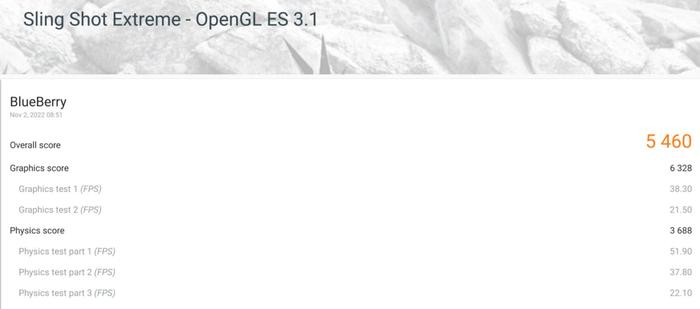 3D mark wild life score: 4046

Antutu bench mark score: 536531

Geekbench, single core score 540, multi-core score 2301

Work 3.0 performance score: 8336

And for more testings and video you can watch the from our Youtube channel:
https://www.youtube.com/channel/UCyPB5ApKW4SteQ-bzkYMCIg
One more thing, if you or your company have any ideas, or any algorithms, or projects need to be discussed or support, please do keep us informed, or send email to us at mike@mekotronics.com maybe together we can work something out together. RK3588 is a very promising chipset, such as Arm-PC, 8K UHD, or 6 TOPS NPU, or VR virtual reality, machine learning, cloud server, and hopefully together we can make a great use of this chipset and build a sort of affordable devices for all of us. Thank you!
Thank you all, and we wish we can try the best to provide the suitable hardware for all your development and work together. Especially at these special period of times, we wish everyone well, safe, healthy!